THE FIRST ACADEMY OF THE ARMED FORCES OF THE REPUBLIC OF UZBEKISTAN (1994 - 2017)
  The main tasks of the Academy were the training of the officers of the tactical and operational-tactical levels of command, the retraining and upgrading of the command staff of the Armed Forces, the coordination of scientific and practical research and development in the field of defense construction, and the improvement of the quality of military education in the country.
      The basis for training listeners is the principle of moving away from patterns and stereotypes when organizing and deciding on combat (operations), taking into account the characteristics of a possible theater of military operations, as well as combat capabilities of subordinate forces and assets.
     The Academy conducted systematic research aimed at in-depth study of threats and challenges to national security in the military sphere, features of modern wars and military conflicts, foreign experience in defense construction, training on this basis of educational, scientific and methodical literature and information -analytical materials, the activities of the military-scientific society of listeners.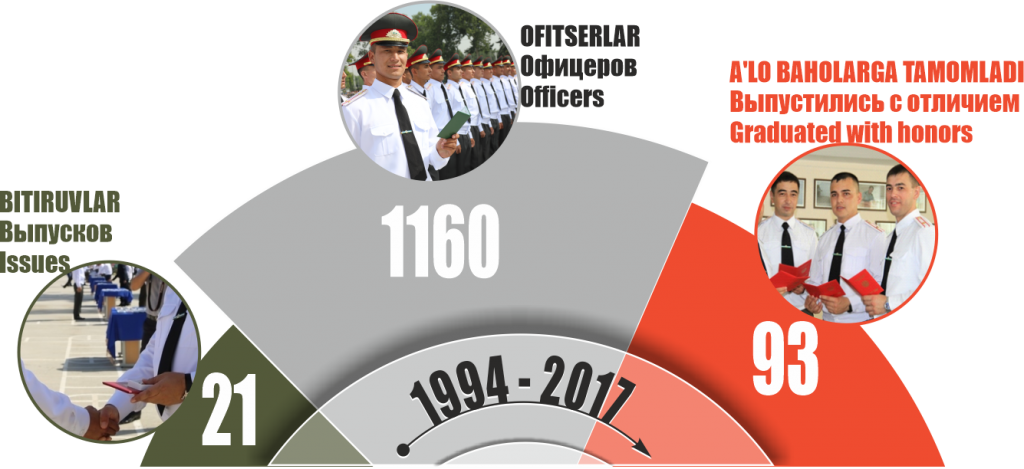 COMMANDANTS OF THE MILITARY ACADEMY(1994-2017)