Establishment of specialized school. School in the formative years of the soviet regime and in the pre-war period (1918 – 1941)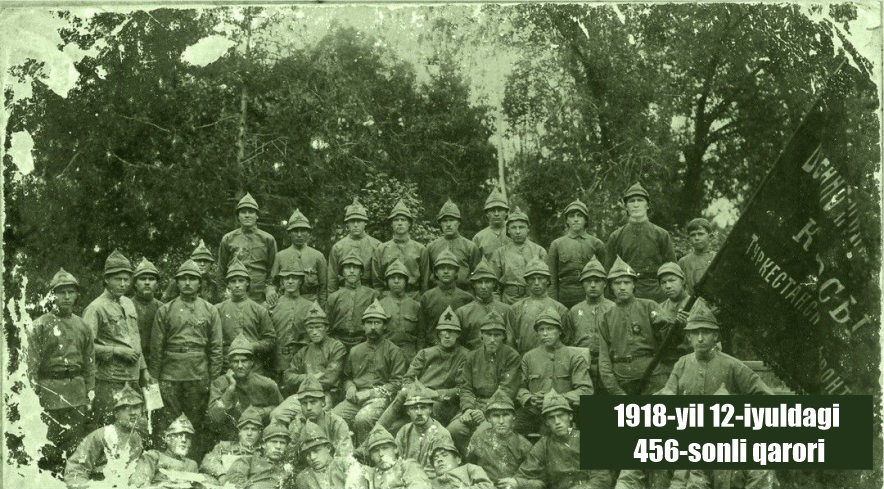 In late April of 1918, Tashkent became the capital of Turkestan Auto-nomous Soviet Socialist Republic, which was the part of the RSFSR. On May 4, 1918, the decree of the Council of People's Commissars of the RSFSR on the establishment of the Turkestan Military District was issued. The political and military situation in Turkestan at that time was extremely difficult; the young Turkestan Soviet Republic had to wage a fierce armed struggle with both external and internal enemies at the same time. There were acute problems related to organization of troops at that period, there was lack of all types of security. Especially there was acute lack of qualified command staff. In this regard, it was decided to organize command courses. According to the Order
No. 456 of July 12, 1918

of the Military Commissariat of Turkestan Soviet Republic, a committee on organization of the Turkestan Soviet command courses in Tashkent city was formed.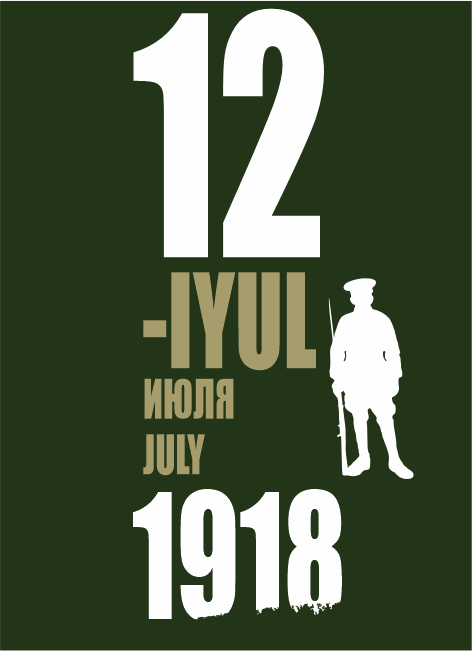 IS THE OFFICIAL DATE OF ESTABLISHMENT
OF TASHKENT HIGHER MILITARY COMMAND SCHOOL. TURKESTAN SOVIET COMMAND COURSES WERE LOCATED IN THE BUILDINGS OF THE TRAINING BASE AND CASERNS OF
TASHKENT MILITARY SCHOOL OF IMPERIAL RUSSIA,
BUILT ON PARKENTSKAYA STREET ON THE EVE OF THE FIRST WORLD WAR.
    The duration of the courses ranged from four to eight months. The course program included: tactical training, topography, artillery, engineering and machine gun business, shooting, horse riding, regulations, automotive engineering, political economy, geography, history, fundamentals of physics, chemistry, electrical engineering, and practical exercises. In 1918-1920, the school took part in battles against the White Guard units on the territory of Turkistan, in 1939-1940 with Japanese samurai near Lake Khasan and on the Khalkin-Gol River and in the war with the White Finns on the Karelian Isthmus.
In 1937, the school was renamed the Tashkent Military School.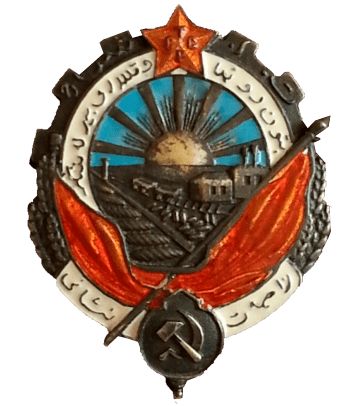 On November 5, 1931, the United Central Asian School named after V.I. Lenin was awarded the Order of the Red Banner of Labor of the Turkmen SSR for military distinctions